I had to! I promise, no huge long post, I really am focusing on family this week . . . but I had to tell you . . .
I am a guest over at Honest to Nod - the blog for The Land of Nod! They featured my bird seed ornaments - isn't that just wonderful?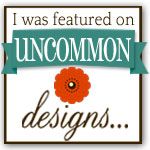 My Woolly Wreath was a big hit! I love being featured - it's such a boost to the creative ego!