Today, I spent the afternoon outdoors. It was over 40 degrees here, which suddenly feels relatively warm! I am always amazed how quickly we go from shivering at 50 to not wearing a coat at 45. It was sunny and still, which helped make it feel even warmer. The kids had a great time playing - we found a sheet of ice on top of one of our storage bins and they spent a lot of time throwing ice all over the drive way. The simplest things, right?
Speaking of simple things, as we walked around the yard today, I noticed a lot of pine boughs on the ground (it's been very windy here lately). I decided to pick up some of the nice ones and make myself a wreath. We also have a holly bush in the yard, so I trimmed a couple of wayward branches from it. And, I just happened to have a grapevine wreath in the house (it's the kind of house I live in and I hope I never leave it...Dr. Seuss originally wrote that in A Wocket in My Pocket, but I say it a lot about my massive craft supply inventory).
After fussing with the arrangement of pine boughs a bit, I wired it around the wreath with my trusty rusty wire. Then, I added the holly and wired that to the wreath as well.
Finally, I remembered that I never put away my Christmas ribbon from last year (organized I am NOT). This red-trimmed burlap music print ribbon was the perfectly rustic finishing touch to my naturally sourced wreath.
I hung it over my kitchen sink (though it looks nice on my oak tree, too!) - that will not be pictured as the window trim is painted maroon and the walls are papered in a hideously matching wallpaper...with white-washed cabinets. The contrast is startling in a make-me-gag kinda way. Therefore, I don't allow it to be photographed.
Anyway, back to crafting goodness - I got started on my homemade Advent Calender. What's that? Yes, I know it's December 1st. But, last year I didn't make one because I didn't get it together before December started, and this year, by gosh, I'm not letting my constant over-scheduling and procrastination keep me from getting this done! So, I made the number tags today - I wanted to get the whole thing done, but I spent the bulk of my day watching four kids ages three years and under. Distracted much? Right. Let me get back to what I did get done, though - I made tags using Shrinky Dinks! Remember those - they are awesome, and if you've never experienced them, you're living an incomplete existence. First,
buy shrinky dinks here
.
I bought mine at a store and WHOA they were way more expensive than directly from the website. Next, make your design. You can draw something or print from your computer. If it includes letters or numbers, be sure to print it as a mirror image, or learn to read backwards. Also, I print in medium gray because I find that black runs a bit and looks blurry once the shrinking process is complete. I added a background of lightly shaded red colored pencil (colored pencil is the recommended coloring method for Shrinky Dinks).
Then, I cut circles out using my 1 3/8" circle punch and punched a hole in the top of each tag using my old hole punch - I apologize, but I don't know how big it is. Kinda big? Not tiny but not huge? I'll measure it and update this. Via the magic of a 325 degree oven and 4 minutes, I went from this . . .
. . . to this!
Ooooh, I can't wait to put these on my Advent Calender - they are so perfect! See the penny? They get so small - that's the 11 tag sitting on top of the penny inside the remnant of the original sized circle. I can't wait to make more buttons using my 4 remaining sheets of Shrinky Dink plastic. This means the list is done, too. Yeah! Oh, and I'll be making most of the rest of the Advent Calendar out of burlap... because I have just a bit of it :)
I linked this up to: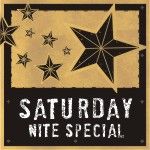 and 2805
and French Country Cottage